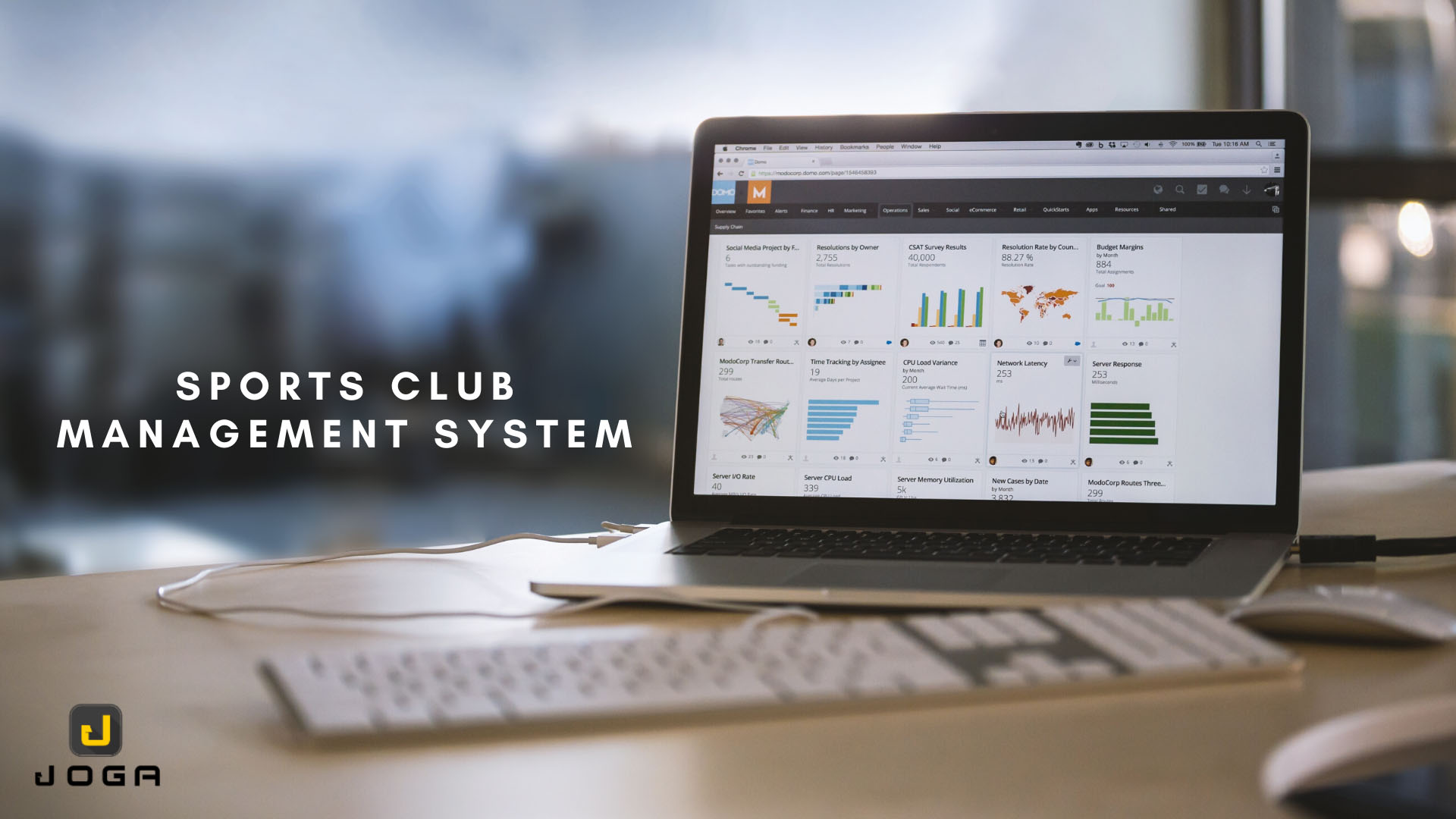 Before we dive into it ask yourself: How many hours of your day are consumed by activities related to the daily administrative management of your company? How much time of your workday is spent tracking, checking, and executing tasks that could be automated and performed by your staff?
Certainly, the day-to-day activities in running a company consume a lot of time, energy, and attention, which could be better used in the execution of strategic, rather than operational, tasks.
Implementing a management system in your company enables you to focus on strategic activities that will bring better results without having to give up the care and quality of services delivered. In fact, with the adoption of a CRM for clubs system, the hours spent on these daily activities become minutes; the miscommunication between departments and the process of generating reports from spreadsheets ceases to exist, and any information from any area of the company is now just a click away.
This article includes a list of six main improvements that an effective sports club management system brings to the company's management team.
The Management System Integrates All Areas of the Company
How many systems, spreadsheets, applications, or software does your company currently use to control, sales, bank accounts, membership status, facilities usage, activities bookings, accounts payable, and receivables?
The reality of some companies is that they do not use any integrated management system, allowing each area or department to use the solution they deem most appropriate. The problem is that this hinders management and decision making by owners, managers, and coordinators. For example, if the person responsible for making a restaurant reservation or booking a tennis court does not know of its availability, there is a chance that the same table or court might be reserved for 2 different clients at the same time. This is a common issue faced by clubs and businesses that do not have an efficient way to share information across multiple departments and keep staff and clients updated.
The use of a Recreational Club Software integrates all areas of the company and reduces administrative errors that are easily committed by those who do not have a 360º view of internal areas and external demand.
Consolidated View of Activities and Facilities Utilization Rates
Booking of facilities, restaurant reservations, and activities tracking are just some of the many products and services that can be offered to your customers daily. This can bring some challenges, such as in a sports club where the communication between secretaries, management, clients, and coaches can be belated and inaccurate. How to solve this situation?
In this case, an effective online booking system can help to solve this problem. After all, whenever an activity or facility is booked, the system already updates the number of slots available, and the number of slots booked. Also, all the information becomes instantly available to selected personnel if you opt to implement cloud-based software as a management system for your business. The article, Cloud Based Software: Key Advantages for Your Business points out the main benefits this type of system can bring to your business.
Decreased Rework
Is there anything that spends more time than generating reports, sending information to different departments, or imputing data in different systems and spreadsheets? How about doing all that manually? Trying to manage all that data promptly becomes almost impossible, it also greatly increases the chances of making mistakes along the way.
An effective CRM for Clubs practically eliminates this type of rework as all data can be easily accessed from multiple devices as long as the user has been granted permission. For example, the data collected via your business app when a client makes a reservation gets automatically updated across multiple departments notifying about any changes on schedule and availability.
Strategic People Management
How many people in your company are dedicated to tasks that can be automated? Or rather: how much time does each employee spend on administrative tasks that add little value to your company's relationship with its customers?
When performing tasks with little meaning, it is common for employees of your company to become demotivated. Automating tasks that can be automated allows people to perform more strategic functions and feel more valued within their departments, increasing their working satisfaction, and improving results in their department.
Decision-Making Support
Determine which areas deserve more investment, what costs and expenses can be reduced without affecting the quality of activities carried out by employees, and detecting flaws in the processes and determining the causes of the main problems of your company can be extremely difficult when using different databases, systems, or spreadsheets to do the administrative management of the company.
A good management system offers an overview of the main information of the company, allowing the establishment of the main key performance indicators (KPI), and configuring the system to monitor them automatically. Finally, each information presented can be analyzed in detail, allowing the causes of problems to be quickly found and corrected!
Cost Reduction and Profit Increase
Because it increases operational efficiency, Automation for Clubs allows the company to focus on the relationship with its customers and develop innovations to have competitive advantages in its market. While reducing costs with its internal work when integrating the areas, the system also generates an increase in the company's profit margins. It increases the employee's productivity, reduces the chance of manual mistakes, and provides more transparency to clients when it comes to what your business has to offer.
If you plan to reduce costs, increase profits, and improve the quality of customer service, the use of business management software is certainly one of the main keys to achieving this result.
JogaApp Software is helping businesses to reduce costs and optimize their processes daily. Contacts us at contact@jogaapp.com and connect with a member of the Joga team to find out how we can help you and your business as well.