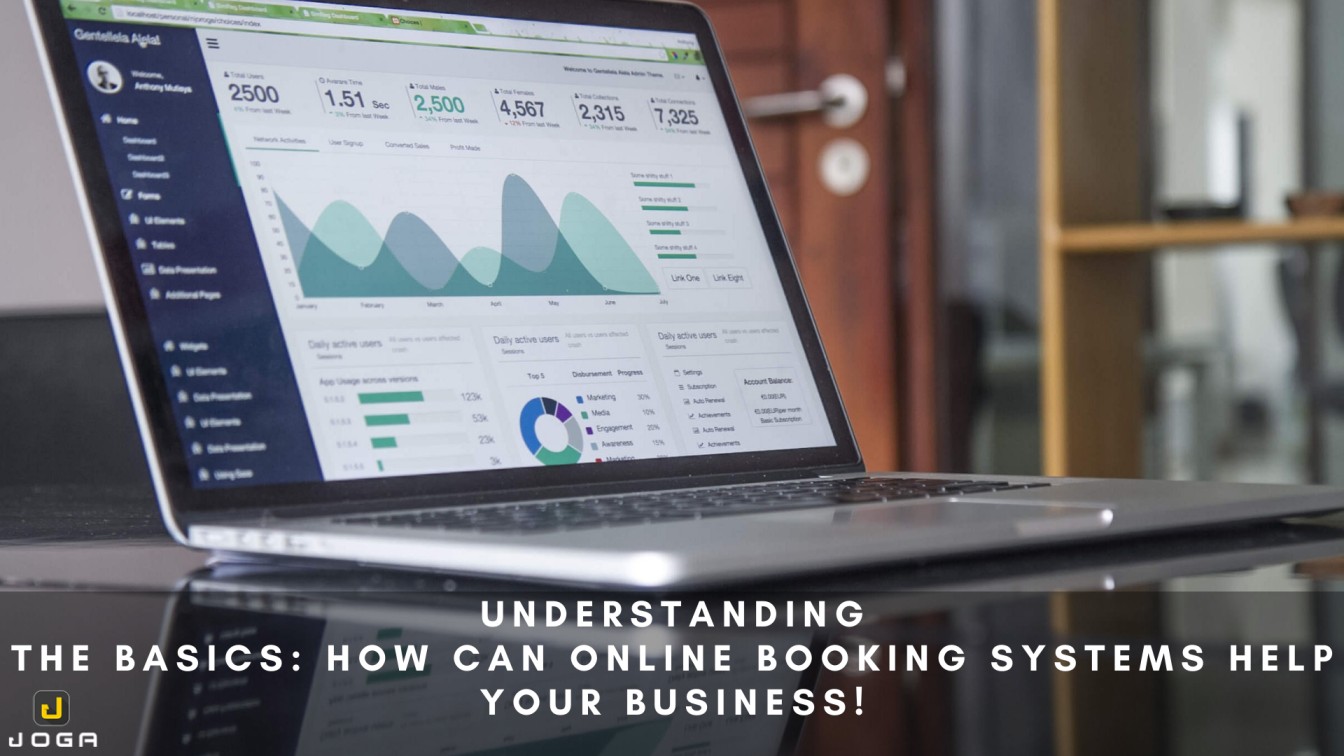 Running a business is not an easy task. Thus, using tools that assist administration work and optimize processes are always welcome. Among these processes are the reservation of activities and facilities.
A large number of businesses still use traditional ways to manage clients' reservations via phone calls, emails, and SMS, and that can inevitably create experience problems at certain times of the day due to the high volume of calls and human error mistakes. These situation forces customers to wait for a long time on the phone to make a reservation, and that can damage your company's reputation. For this reason, many Hotels, Resorts, and Clubs have been adhering to Online Booking Systems. It is a platform that can be accessed by the guests from anywhere, and at any time of the day.
You can display the days and times available in real-time. While it optimizes the work of the call center employees, clients can easily make a reservation through their smartphone, which contrary to the traditional scheduling method, would need telephone attendants to perform the activity.
The advantages, however, do not end there. If you want to better understand the reasons why Hotel Management Software helps to optimize routines, keep reading this article!
STAFF IS AVAILABLE FOR OTHER ACTIVITIES
Depending on the size and volume of daily reservations, it is almost impossible for an employee to perform any activity during the day other than scheduling, cancellation, tracking attendance, and payments. This is because every booking requires checking the availability of professionals and facilities, updating your clients' records, and share the data across multiple departments to avoid inaccurate information. The whole process requires a few minutes of assistance and occurs several times a day.
If we take into account the volume of work that normally accumulates daily, you may end up finding all employees busy with scheduling. With Hotel Activities Management, however, these problems are significantly minimized. Your guests can search and choose activities from anywhere via smartphones, iPad, or Tablets as long as they have internet access.
For those clients who prefer to personally go to the concierge or call to make a reservation, you can still keep all data synchronized and updated, for that, you will need a cloud-based system that can automatically share all the information across multiple stakeholders within your organization. The article "Cloud-Based Software: Key Advantages for Your Business" helps to highlight some of the key benefits this type of system can bring to you and your business.
GUEST EXPERIENCE IS MUCH MORE PLEASANT
When a customer evaluates their stay, they do not think only about the number of facilities and activities, they also take in consideration the overall quality of their stay, from the moment they make a reservation, to the moment they have already left your establishment. Do you follow up on how was their experience? Was it positive? What were their preferred activities? Having access to this information can give you an edge for the next time they stay in your Hotel/Resort. Although collecting this information to better understand your customers is important, doing it subtly without disrupting their overall experience can be a real challenge, and that is where technology can help.
Therefore, offering a digital solution to collect this information can be your greatest ally when running a business. It appeals to tech-savvy customers that prefer to make reservations online and allows you to accurately accommodate clients' requests that come from phone calls and regular walk-in.
Another important advantage of this solution is that it works 24 hours a day.
ENSURE A MORE PRECISE AGENDA CONTROL
When scheduling is manual (even if on a system), care must be taken to keep the agenda up to date and avoid over bookings and missed charges. The online booking system, in addition to being accessible to customers, can be accessed by employees through the platform.
This means that all information will be stored and accessible in the cloud. With that, the management of the agenda is facilitated, enabling employees and those involved in the administration of your business to have access to accurate and immediate information about your business. Another fact is that professionals can access their schedule remotely from any device connected to the internet, becoming yet another advantage of an automated and cloud-based system.
COSTS ARE REDUCED
In addition to requiring the dedication of employees just to perform this work, manual scheduling also generates expenses for phone calls, due to returns and confirmations. Now, when this is done by the system, confirmation is automated. Emails, in-app notifications, and SMS are some of the options to be implemented and take all the hassle of having to send reminders about upcoming reservations
I am talking about a way to automate a large part of the service performed in your call center. The tendency is that customers will quickly adhere to the new schedule once you deploy it, so the regular walk-ins and telephone calls will gradually decrease as more customers will switch from customary booking habits to a faster and less time-consuming way of doing it. Despite all the benefits, implementing a new system can have its own set of challenges, and that is why it is important to choose a company that will work closely with you and your business to effectively solve your problems.
We at JogaApp are helping businesses to reduce costs and optimize their processes daily. Send us a message at contact@jogaapp.com and connect with a member of the JogaApp team to find out how we can help you and your business as well.