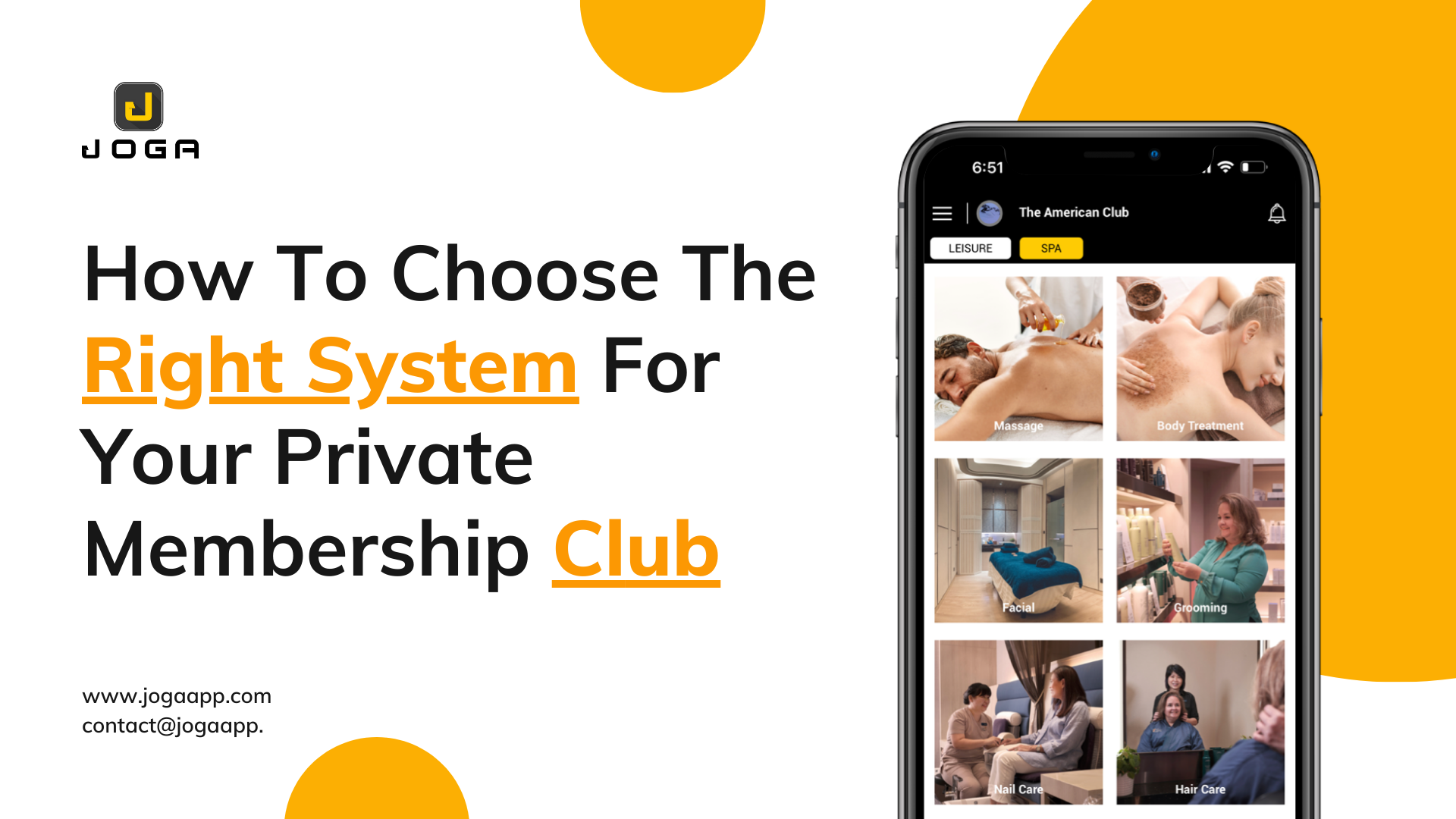 Utilising Technology To Enhance Members' Experiences: How to Choose the Right System for Your Private Membership Club
Private membership clubs are continuously looking for ways to improve their members' experience. Technology can help with that, but with so many options in the market, finding a system that effectively solves your needs can be a real challenge. Firstly, it is important to understand that each operation has unique needs, offers different services and facilities, and targets members with various preferences and demands. With that in mind, below are a series of questions to help you and your team to navigate this selection process:
Know you customers
Who are your members and what are their demographic profiles?
What are the interests and preferences of your members? What activities and services do they value most?
What are their pain points and/or areas of frustration?
How do your members prefer to communicate? Do they prefer in-person interactions, phone calls, emails, SMS?
Identify operational needs
In a system, what features and functionality are most important to your members? Do they want a mobile app, online booking, event registration, or other capabilities?
What specific operational problems do you need to solve?
What are the main challenges faced by your team? Create a list of points and how each of them affects your Club (financially, productively, etc.).
What process(es) can be automated?
Evalusate system's capabilities
What should the ideal system be able to provide? List down all the points sorted by level of importance.
Is it user-friendly and intuitive? Your staff and members should be able to easily navigate and use the system without extensive training or technical knowledge.
How does the system process data? On-premise, cloud-based?
Is the system scalable? As your club grows and your needs change, will the system be able to accommodate those changes?
What level of automation does the system offer? Can it streamline routine tasks and improve productivity, freeing up staff time to focus on more valuable member-facing activities?
Can the system be customised?
What type of training and support is provided? Does it include onboarding and training for your staff and members? Does it offer ongoing support and troubleshooting assistance? How quick is the response time?
Can it integrate with existing systems such as membership management software, accounting software, or marketing automation platform?
What level of security and data protection does it provide? Can it protect sensitive member information, such as credit card data or personal information?
By asking these questions, you can identify the specific issues faced by staff and members, and then cross-check those issues with the system's solutions to ensure effectiveness in addressing operational problems and providing a better member experience. It is also important to involve your staff and members in the selection process, as soliciting their feedback and involvement can help ensure that the system meets everyone's needs and is adopted seamlessly.
We at JogaApp are helping businesses to reduce costs and optimise their processes daily. Send us a message at contact@jogaapp.com and connect with a member of the JogaApp team to find out how we can help you and your business as well.