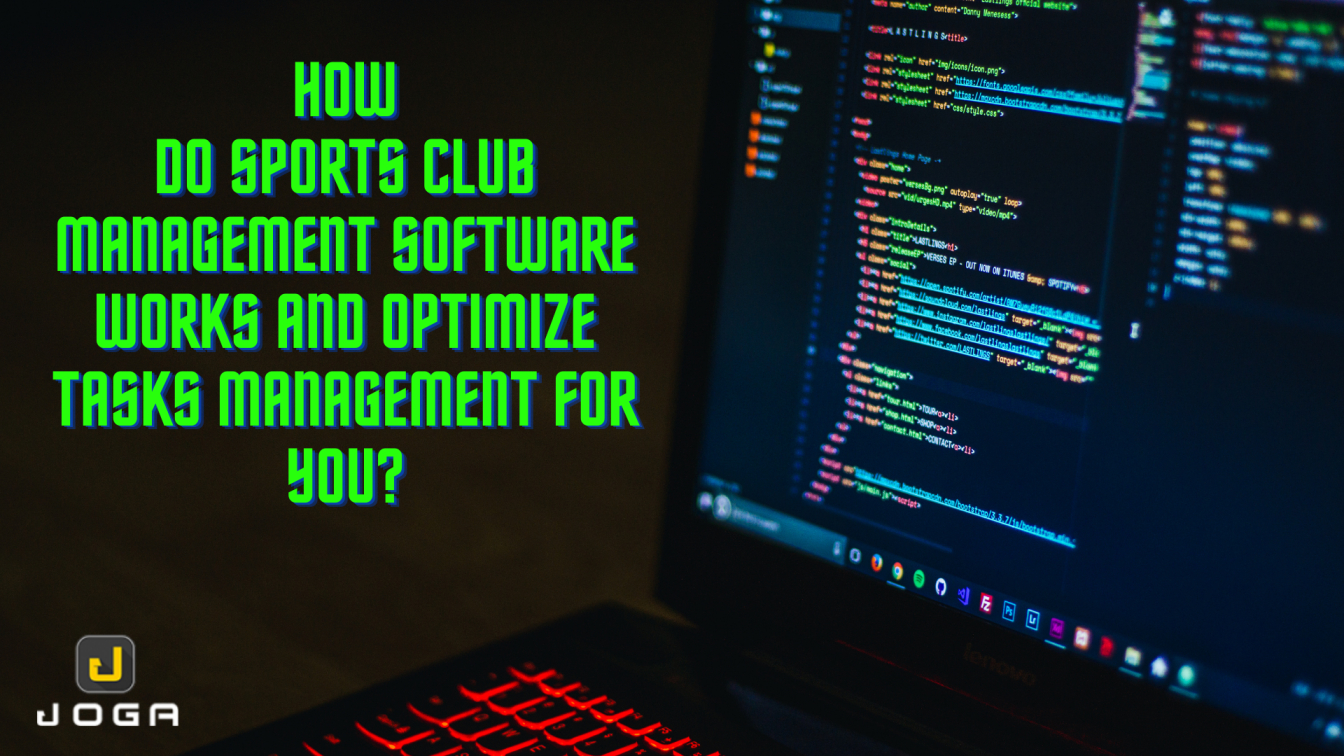 A Sports/Recreational Club Software helps to take care of a company's activities. It is intelligent software that aims to facilitate day-to-day activities automating as many processes as possible. The benefits presented by an efficient management system go beyond the financial character. It can be represented by several quality indicators, and below are some examples:
Departmental view
This view allows you to observe the maintenance of each department's processes on a single screen, which makes handling easier and safer for users. This is because people who are not involved with data related to employee registration, for example, will not be able to access such information.
Systems' Integration
Due to improved systems connectivity and the ability to constantly monitor metrics related to the implementation of a management system in a business, several advantages can be observed:
Decreases the chances of human error at work;
Reduces bureaucracy in the processing of daily-tasks;
Improves the company's organizational atmosphere;
Reduces damage to the environment (digital files instead of pen and paper);
Makes the business more competitive and closer to excellence;
Enables a safer, more pleasant, and productive work environment;
Strengthens brand awareness between internal and external audiences;
Improves internal satisfaction rates.
Customization
Each business has its particularities, and
may even change over time. Thus, it should be customized for each situation,
without the need to be replaced.
Changing the sales funnel for each type of product, adding collaborators, personalizing who will see the information, what data will be saved, and which companies or people are related are examples of what a good Automation for Clubs system should allow.
Compatibility
The system can be integrated with other pre-existing tools and can interact with other applications that you already use. Some examples are:
contacts/database application(s);
Improved mobility
This is probably one of the most
undervalued features that add an enormous convenience to busy managers. If you
are constantly on the go, want to avoid having to drive all the way to work
just to have access to some information, or would like to automate repetitive
tasks, you must consider implementing cloud-based management software. Not only
you will have an immediate overview of your whole business 24/7, but you can
also do it via smartphone(s), tablet(s), or computer(s), all you need is access
to an internet connection. The practicality of this functionality is indispensable
to any business owner/manager that wants to have a more flexible schedule while
making decisions based on accurate updated numbers.
Increased productivity
In a team with low productivity, it is
common to find some characteristics, such as lack of clarity of what needs to
be done, many factors of distraction, and even demotivation. With efficient
activity management, it is possible to get around these problems!
Sharing a clear agenda with your staff
helps them to see what tasks need to be performed. It can clarify what is
unclear about the work of professionals in their department, direct their
attention so that they have more focus, and meet your expectations.  With that, the team will know exactly what
and when a project/task needs to be delivered.
Time optimization
No enterprise grows by spending the energy of its employees on what is mechanical and irrelevant. Especially nowadays, when technology offers us efficient management tools. Management software gives us a real picture of operations, so it favors decision making. That is, we do not need to wait for the department's spreadsheets and tables to be updated to understand the company's current scenario. Thus, we gain time to think about specific tactics. After all, this type of deployment frees us from unnecessary routines and puts us on a par with the competition. For business' managers/owners, this can mean:
Adaptation to the market and current legislation;
Optimization of repetitive work;
Better relationship with the client;
Reduction of expenses and errors
By eliminating manual processes, it is
possible to significantly reduce the occurrence of human errors, as well as a
reduction in personnel costs, and other positive effects. In the case of a
cloud-based scalable system, it may also have reduced the costs of
infrastructure, and some equipment, while still enabling the home office work
of some employees, whose tasks can be done from home with reduced
transportation and travel costs among other advantages.
Information security
The use of a business management system can
concentrate information on processes, deadlines, cash flow, accounting,
purchases, legal, tax obligations, and even customer relationship channels in
one place or database.
Thus, in addition to greater control over internal processes, communication is also done more quickly and more securely. Also, you can generate backups of all data, and if the system is cloud-based he can also maintain copies of his data in the cloud, further preserving the security of his information.
We at Joga are helping businesses to reduce costs and optimize their processes daily. Send us a message at contact@jogaapp.com and connect with a member of the JogaApp team to find out how we can help you and your business as well.